2004
EXOTIC HARDWOOD
PHILIPPINE REPRODUCTIONS
Sculpted by Philippine Carvers Exclusively for
Bone Productions in 2004.
These carvings are close reproductions of
Crazy AL Tiki#13
"Keeper of the Charm"
ORDERED IN VERY LIMITED NUMBERS




THESE REPLICAS FEATURE
Crazy AL Detailing!

Detail Tiki Nose!

Hand Collected
Sea Shell Teeth!!
(Shaped only be the gods of the Sea)

Detailed Miniature
Tiki Charm!!!








2008
USA Made Re-Issue Mug!
NEW TIKIMANIA MOLD!
CUSTOM DELUXE MUG!!!
Individually Glazed by CrazyAL to Match the Original
<------ ------>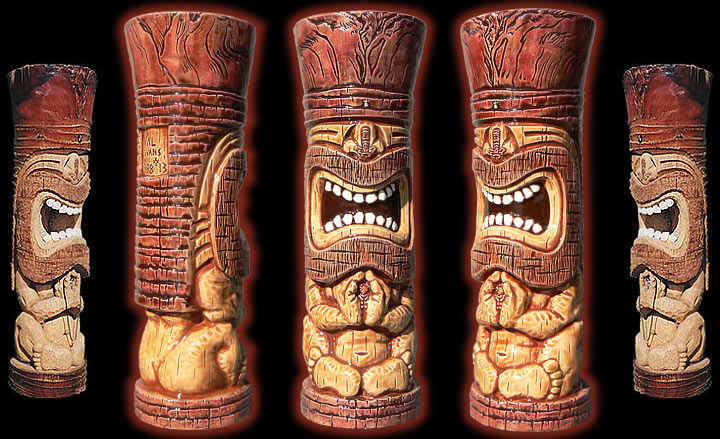 Only 142 Made to date!!!
Many as One of a Kind Artist Proofs.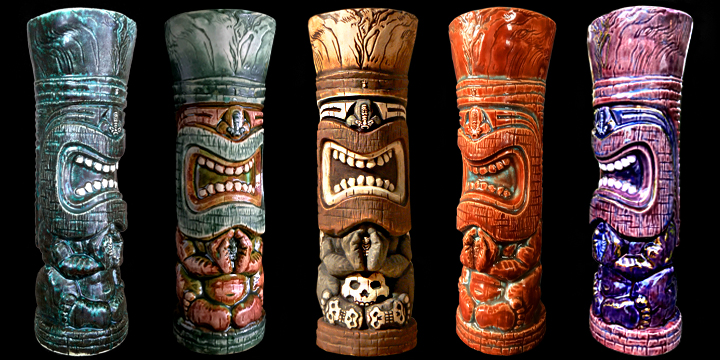 2008
Wall Mask and Canoe
Smokin' Tiki Imports
Harwood Carvings

Special
Real Shell Teeth
Installed by CrazyAL