Click Banner for Visa Shopping Etc...


Or Please Scroll Down To Bottom of Page for PAYPAL Links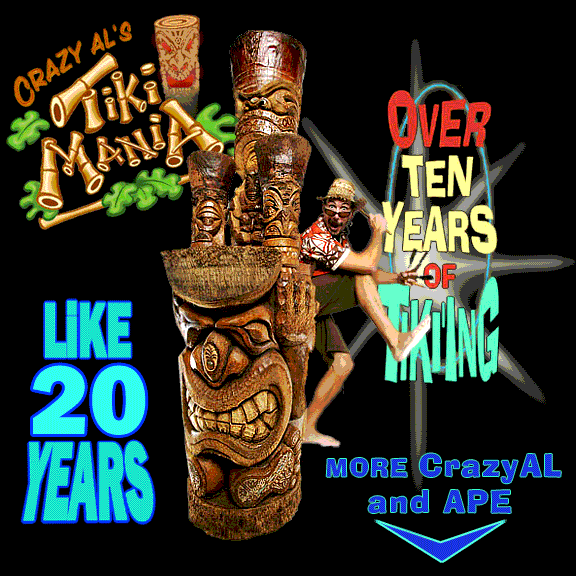 ||| click here for non shopping chart items!!|||



NEW! Mug Spectacular!
"On Ebay this Winter/Spring - updates Soon! - Come Back!! & Refresh"




NEW! Smuggler's Cove Mug! Open edition... with only 48 Special Crazy Mugs like these...

Click to Deep See the CrazyAL Mugs




NEW! SAMMY's Beach Bar Rum Mug! Edt. 250 with 25 Special Crazy Mugs like these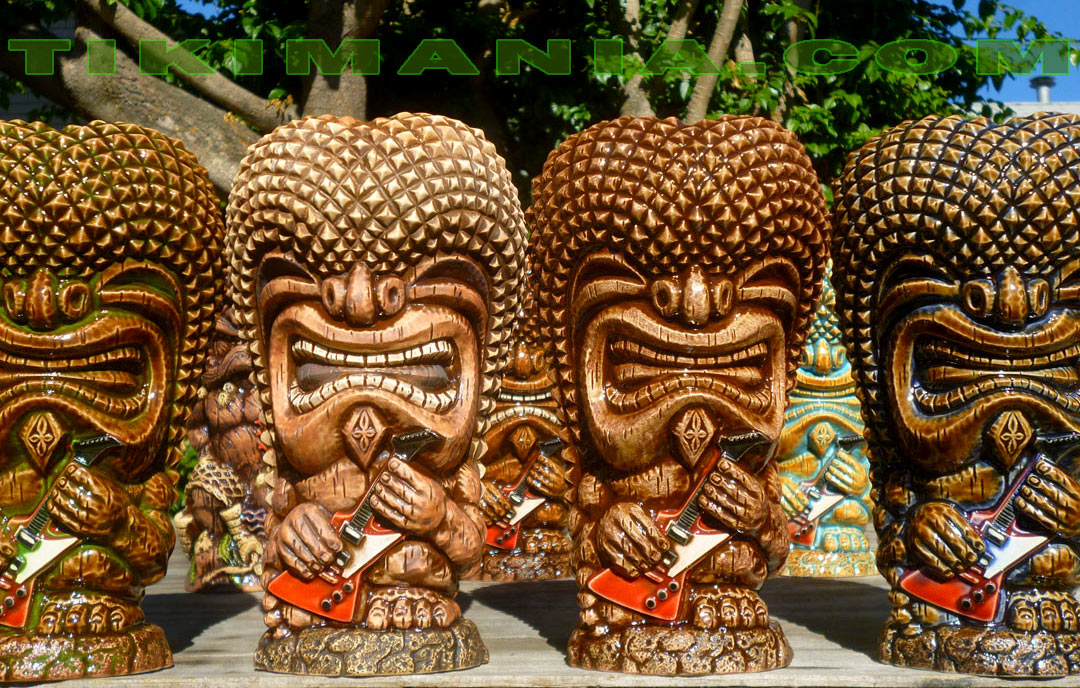 !!!Only 8! Mugs Left!! of Edition of 100 !!!


CrazyAL Tiki #34
"Hang Tiki"



click here for All the Info:




!!!New DTB Rum Barrels!!!!!


!!!R.I.P. Art Snyder, Your Vision Lives!!!

Check-Out Crazy Barrels: Only 30! all One of s Kind Here:

click here Other Up-Dates:




Crazy AL Tikis
Hula Girls
Lightswitch Covers
Exotic Music
* Live Tiki Carver *
Crazy AL

Summer-Time! ALL THE TIME! Light the BBQ!

More pics of fantastic new Crazy Al Sculptures HERE:


THE TIKIS of ARTIST SCULPTOR CrazyAL EVANS

Enter CrazyAL's Tiki Gallery



Meet Crazy Al
Tiki Magazine Cover
Crazy AL
art retrospective

Crazy AL
art installation


PAYPAL SHOPPING TOO

NEWEST Mug!!!
TIKI#34
Made to Order
Ape Monkey Skull
Collectable
TIKI MUG
Collectable
TIKI MUGS
Collectable
TIKI MUGS
Collectable Chess Set
Limited Edition
Collectable
TIKI MUGS
Drawer Pulls
Door Nobs
Stickers and T-Shirts
Limited Edition
Collectable
Frig Magnet


All of the TIKIMANIA Collection is the original artwork,
sculpture, carvings of C'Al Evans, reproduced
and is the exclusive property of BONE PRODUCTIONS ©.
All rights reserved.



||| mail order info |||
||| crazy al's tiki gallery ||| lightswitch covers ||| dashboard dollys |||
||| other tiki products ||| cool links |||
||| home |||

||| e-mail CRAZY AL |||


° ° ° toolproject.com ° ° °