Special Release of
CrazyAL's Collectable Ceramic Mugs
'CrazyAL Original Design and Sculpture'
-------------------------------


*** It's Here ***

CrazyAL's Maori 'HEI' Tiki




Traditional Flat Maori Hei Tiki Pendant
Modified 3-D Design Conceived and sculpted by CrazyAL



Get Your Collectable Mug!! With Very Limited Special Glazed Mugs by CrazyAL!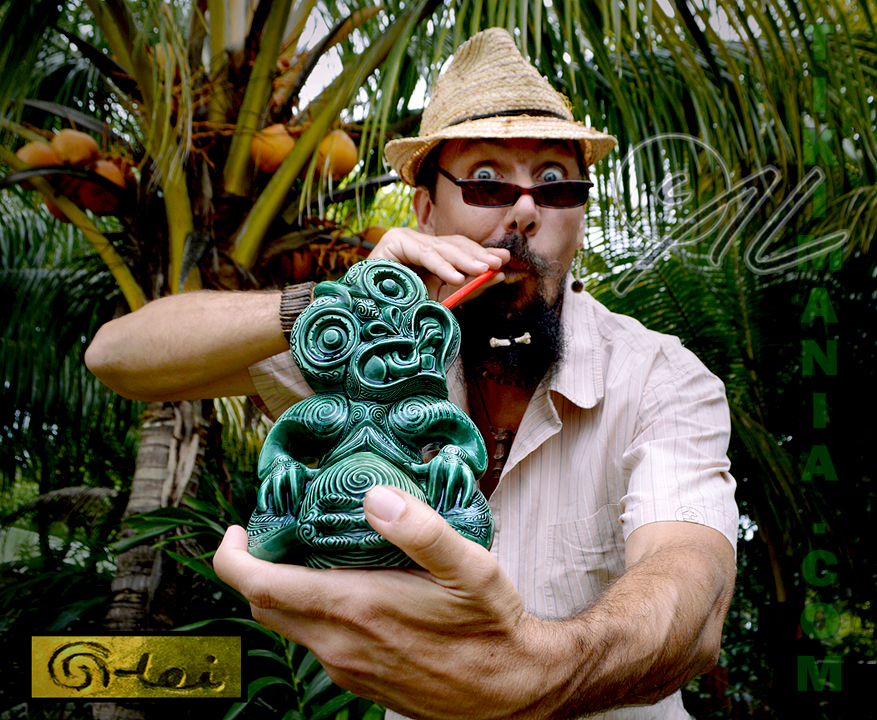 ***Only One Mold Made!!***
Maybe only 50+ Mugs to Be Made for this Design!
Deluxe, and Custom Color Short Runs of this mug are to be made Signed and Dated.

||| e-mail CrazyAL and get on the Ebay Announcement List |||


Edition of 25 in Green Stone Glaze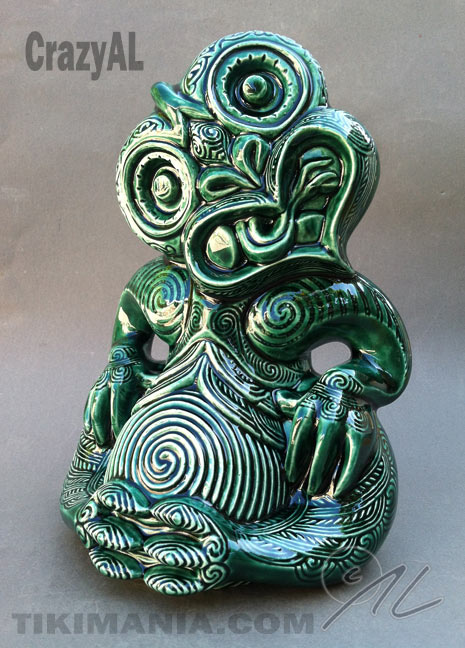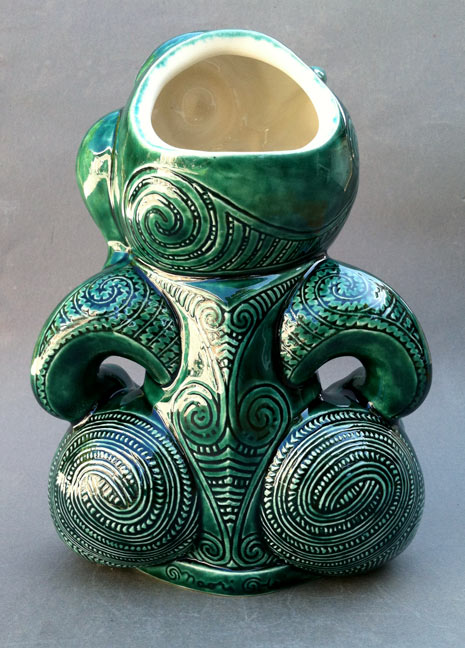 Hei Green Stone --------------- $90


SOLD OUT!

More Very limited runs out this week... STAY TUNED! STAY TIKI.


Edition of 5-10 in Maori Red Glaze


Edition of 5-10 in Obsidian Glaze (still being formulated)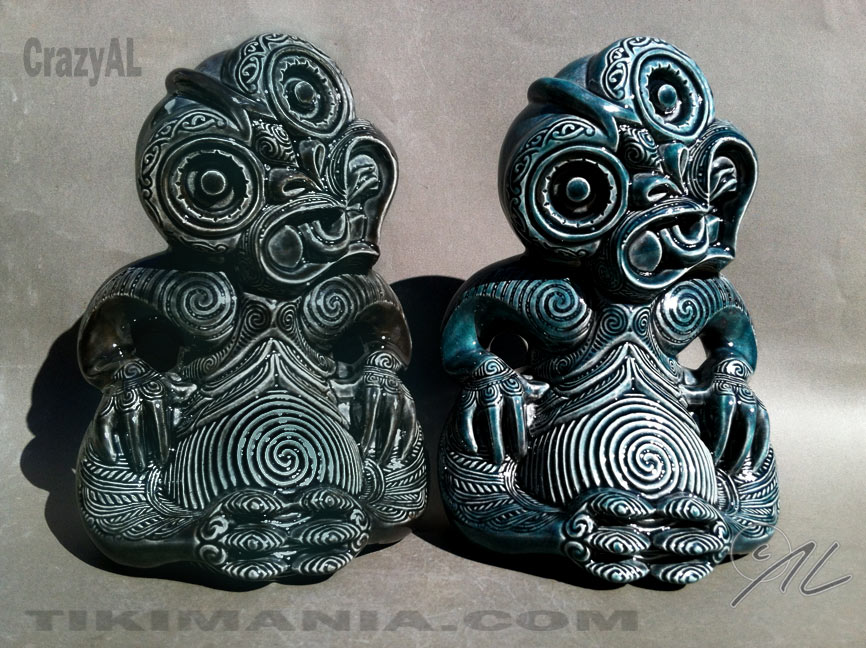 coming soon
Click to see the CrazyAL Mugs in this Public Gallery




||| e-mail CrazyAL and get on the Ebay Announcement List |||