Custom Deluxe Tiki APE-3
$40 ------------------ Each
shipping $7-10




This mug is a replica of the original sculpture carved in Sep. 1999.
This original sculpture, was created as the first Palm-wood Tiki carved with the band APE.
Planet Tiki Event in San Francisco.
Carved in about 30 minutes with an axe.
MORE OF CRAZY AL'S HANDY WORK AGAIN!
CrazyAL has sculpted this highly detailed replica himself. An outstanding job has been done in the production of these complex pieces. All the varied texture of the original sculptures are clearly seen, perfectly recreating CrazyAL's manic style of sculpting on stage.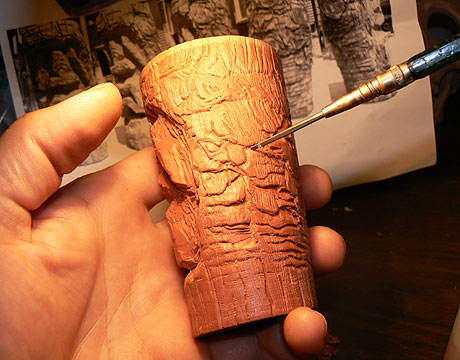 Individualy Dated! and Numbered w/ Custom# and Color# !!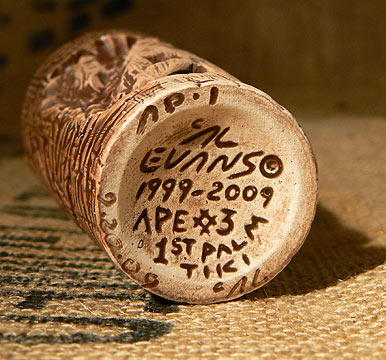 check out Tiki APE-3! and click here
The First Palm tiki sculpture by CrazyAL with APE, "APE-3", was proudly depicted in the pages of Tiki Magazine Winter Issue.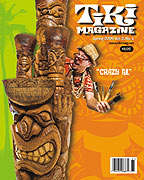 Proudly made in USA
by
CrazyAL's Bone Productions




---
||| HOME |||

||| mail order info |||

||| light switch covers ||| dashboard dollys |||
||| other tiki products ||| cool links |||

||| e-mail CRAZY AL |||