CrazyAL Tiki #3
"King Tiki"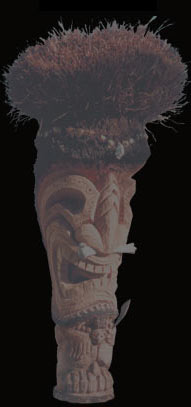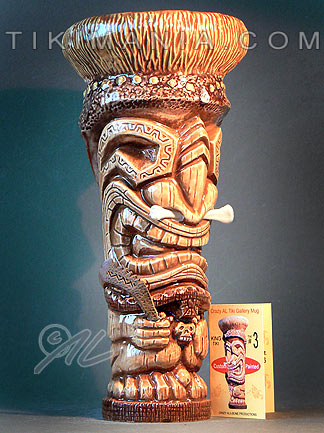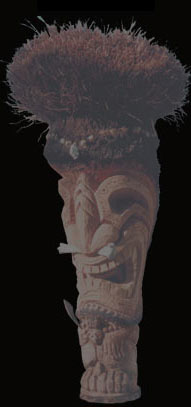 CERAMIC MUGS
Tiki#3 mug is 10 inches tall and holds a whap'n 28oz!!


This mug is a replica of the original sculpture carved in Oct. 1996
"King Tiki" is the Third Tiki Sculpted by CrazyAL for the seminal Tiki Art Show,
"21st Century Tiki.
MORE OF CRAZY AL'S HANDY WORK AGAIN!
CrazyAL has sculpted this highly detailed replica himself. He has detailed this pieces complete with the original signature on the back. An outstanding job has been done in the production of these complex pieces. All the varied texture of the original sculptures are clearly seen, perfectly recreating CrazyAL's manic style of sculpting.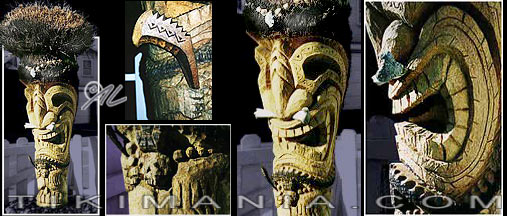 check out Tiki#3! and click here
The Third large tiki sculpture by CrazyAL, "King Tiki", was carved ten years ago. A description of this's story appears in the Winter 2006 issue of Tiki Magazine written by CrazyAL. A Tenth Anniversary Retrospective Show of CrazyAL's work debuted many tikis for the first time to the public in Silverlake CA in Oct. of 2006.
This wonderful edition piece was created for this Retrospective show.
Including!!
a Limited Edition of '50' of two toned Royal Gold Glaze that 'Sold Out' at the show!.
Limited Edition of '100' of Royal Gold Glaze NOW 'Sold Out'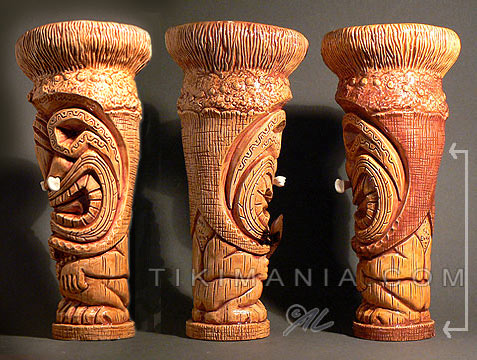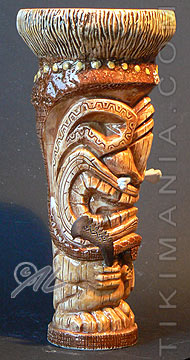 NOW
AVAILABLE
ON - EBAY
CUSTOM MUG!!!
<------
Individually Painted
by
CrazyAL
to Match
the Original
------>
***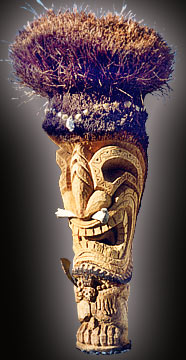 ***
Glazed and Fired
Ebay Exclusive
Email list available
***

Custom Mug -$150 reserve
Email for availability and waiting list
I Want a King Tiki!!!



Proudly made in USA
by
CrazyAL's Bone Productions




---
||| HOME |||

||| mail order info |||

||| light switch covers ||| dashboard dollys |||
||| other tiki products ||| cool links |||

||| e-mail CRAZY AL |||